Article originally posted on www.dairylandinsurance.com

(opens in new tab)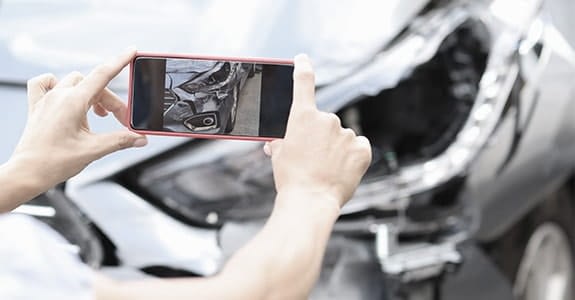 Car insurance customers are categorized according to their potential risk. The primary classifications auto insurers use are:
Preferred

Standard

Nonstandard

Residuals
While your classification and your premiums depend on a variety of factors, it ultimately boils down to this: How much of a risk do you pose for the insurer?
You might have a minor blemish on your driving record and still be considered preferred or standard. But suppose you've had a major accident, coverage lapse, or other concerning offense. You might be considered high-risk, leaving you in the nonstandard auto insurance category.
So, what is nonstandard auto insurance? And what can you do if you're labeled high-risk?
What is nonstandard auto insurance?
Nonstandard auto insurance is a category of car insurance for drivers labeled high-risk due to past driving offenses, lapses in auto insurance coverage, or other major risk factors. Nonstandard policies are basically the same as standard policies, but cost more to make up for the higher risk a nonstandard driver poses.
What's the difference between standard and nonstandard auto insurance?
Standard and nonstandard car insurance work basically the same. Both categories of insurance protect you, your vehicle, and—depending on your specific policy—other individuals in your vehicle and other vehicles in the accident. The main differences between standard and nonstandard auto insurance are the policy premium, and the fact that not every insurance provider offers insurance to drivers they deem high-risk.
Reasons you may need nonstandard auto insurance
Your driving record, history of insurance coverage, age, and other factors are taken into consideration when you buy car insurance. Some of the reasons an auto insurance company might only offer you nonstandard car insurance include:
Poor driving record
You could be placed in the nonstandard category if you have a history of violations. Overall, this designation is typically reserved for drivers that have been involved in serious accidents or have committed violations in the past, such as:
Reckless driving

Driving a car with no insurance

Driving without a license (or with a suspended or revoked license)

Committing any other traffic violations resulting in citations
When a driver has offenses of this nature, they present a higher risk for insurance companies. This risk increases exponentially the more violations a driver has on their record. In other words, insurance companies consider a driver who's ever been designated an uninsured motorist, who has several DUI offenses, or who's been in multiple accidents more likely to commit the same offense again in the future.
Some states require drivers with multiple offenses to get an SR-22 certificate (or an FR-44 in Virginia and Florida). An SR-22 isn't a policy in itself, but rather a statement from your insurance company proving you carry insurance on your vehicle. Some auto insurance companies charge higher rates for policyholders who must obtain an SR-22 form.
Inconsistent insurance coverage
Auto insurance companies are happy to assist when you reach out to them for coverage. But one of the first in a line of questions they'll ask is: Do you currently have insurance?
A lapse in coverage won't automatically put you in the nonstandard auto insurance category, but too many lapses or stretches of time with no auto insurance can make you appear risky to a potential insurer.
Age
Your age plays a role in your car insurance classification, too. Young or young at heart—how old you are can factor significantly into whether you'll be classified as nonstandard.
Younger drivers: Young drivers, especially those who've just recently gotten their driver's license, are statistically more prone to accidents because they lack driving experience.
Older drivers: While more mature individuals have years—sometimes decades—of driving experience, they may be classified as nonstandard for other reasons, like being more likely to have slower reaction times, poor vision, diminished physical abilities, or other health problems.
Foreign license
Like a coverage lapse, a foreign driver's license doesn't automatically place someone in the nonstandard auto insurance category—but other factors are examined, such as those mentioned above, and whether the driver has a driving record in the U.S. If the insurer can't access a driving record to gauge potential risk, the person will most likely be considered nonstandard.
Bad credit
Having a low credit score doesn't disqualify you from getting a car insurance policy, but it may affect your policy premiums. Your credit score is typically used by other entities, such as banks or other lenders, to determine your creditworthiness when applying for a loan. However, an insurance company may look at your credit report to gauge your financial responsibility—policy applicants with poor credit may be classified as nonstandard.
You don't own a car
If you don't own a car but you have to drive a vehicle to get to work or have other responsibilities that require you to drive, you're not necessarily considered a high-risk driver. However, your auto insurance provider will still classify you as a nonstandard driver and offer you non-owner auto insurance, protecting you in the event of an accident while driving someone else's vehicle.
Your policy also acts as supplemental insurance for the car owner to help pay for any damages not covered by their primary auto insurance policy.
How does nonstandard car insurance work?
Here's a breakdown of what to expect with a nonstandard car insurance policy.
Premiums
Being labeled nonstandard means your policy premium could be higher than your standard auto insurance counterparts because you're deemed to be a certain risk level.
Deductibles
An insurance policy deductible is the amount of money you're responsible for paying before your insurance company will pay a claim.
Claims
When you've been involved in an accident, submitting a claim is a pretty straightforward process, whether you're a standard or nonstandard insurance customer.
What is a nonstandard insurer?
A nonstandard insurer is just what it sounds like—an insurance carrier that sells nonstandard auto insurance policies. Some car insurance companies only sell standard insurance, while others sell standard and nonstandard policies.
Who sells nonstandard auto insurance?
Not all insurance carriers offer nonstandard policies. When you need a car insurance policy and think you may fall into the nonstandard category, it's a good idea to look at several options to find coverage within your budget. Some nonstandard auto insurance carriers offer special rates for high-risk drivers.
Having a nonstandard classification isn't the end of the world. Our customer service team can help steer you to the right policy for your situation. The general information in this blog is for informational or entertainment purposes only. View our blog disclaimer.
Dairyland® is affordable insurance that works for you.
No matter what journey you're on, we're all driving down the same road. And we're here to help protect you when you need us most. For decades, customers like you have trusted Dairyland® for:
Car insurance
Motorcycle insurance
We offer customized coverage, money-saving discounts, flexible payment options, SR22s, and outstanding customer service.
Contact Moon Insurance today to experience the Dairyland® difference for yourself.
Filed Under: Auto Learning Center
|
Tagged With: Auto Insurance