Article originally posted on www.dairylandinsurance.com

(opens in new tab)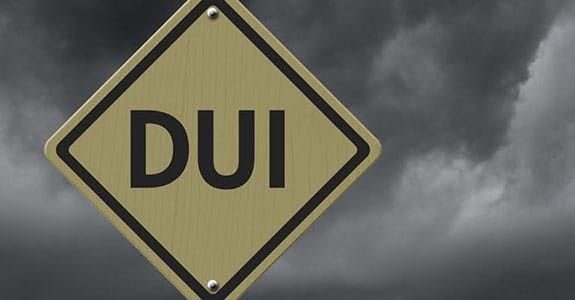 You made a mistake behind the wheel and are convicted of a DUI/OWI. Now you need to get your life in order. Installing an ignition interlock may be one step in helping you get started.
What's an ignition interlock device?
An ignition interlock device is a breathalyzer for your car. You have to blow into the device in order to start the car's engine. If your blood-alcohol concentration is above the limit programmed into the device, the engine won't start, and the event will be logged. A failed test may result in additional court sanctions or an extension of the time you're required to use the device.
Many systems include fraud prevention tools, like a camera or video monitoring, to prevent nondrivers from overriding the system safeguards. This also helps determine if a failed test was the result of a third party.
If your license was suspended as a result of a DUI/OWI or court order, installing an ignition interlock system may be required as a condition to reinstate your license. Or, you may be required to drive only motor vehicles equipped with an ignition interlock device as a condition of your probation. You may also be required to use a device if there's another drunk driving offense while your license is suspended or revoked.
In some circumstances, jail time may be suspended—or you may be able to avoid DUI/OWI sentencing—if you install an ignition interlock device. You may also have to agree to undergo treatment recommended by a chemical use assessment report.
Which states require ignition interlock systems?
All 50 states and the District of Columbia have an ignition interlock law, and each has established its own requirements for installation.
How much does the device cost?
Ignition interlock devices are leased. The cost includes installation and regular calibration of the device. Depending on the features you're required to have, the type of vehicle you drive (newer vehicles may have more complex wiring, which increases the cost), and other state taxes and fees, installation may cost up to $200. Monitoring can cost another $100 a month. Some states offer financial assistance for low-income drivers.
Will my car insurance cover the ignition interlock device?
Since you're leasing the interlock device, you might not think you're responsible for accidental damage to the device itself. Think again! If the device is damaged in a car accident, stolen, or otherwise made inoperable, you'll be responsible for repairing or replacing the device. Devices can cost $1,500 and up.
Dairyland® offers special equipment coverage to insure the value of the ignition interlock system installed in your vehicle. To purchase special equipment coverage, you'll need to purchase comprehensive and collision coverage for your vehicle. Special equipment coverage can be purchased up to $3,000 in $100 increments. To ensure coverage, you'll need to disclose and document any special equipment.
Will I need an SR22?
Some states require you to prove you have certificates of insurance or an SR22 to meet minimum liability requirements in order to install the ignition interlock system and reinstate your driving privileges.
Be sure to check out our Learning Center for the answers to other questions you may have about auto insurance, coverages, and other related topics.
Related links:
Wondering about your car insurance bill? Here are some common questions about car insurance rates.
Looking for cheap car insurance? Here are 10 ways to get cheap auto insurance.
Dairyland® is affordable insurance that works for you.
No matter what journey you're on, we're all driving down the same road. And we're here to help protect you when you need us most. For decades, customers like you have trusted Dairyland® for:
Car insurance
Motorcycle insurance
We offer customized coverage, money-saving discounts, flexible payment options, SR22s, and outstanding customer service.
Contact Moon Insurance today to experience the Dairyland® difference for yourself.
Filed Under: Auto Learning Center
|
Tagged With: Auto Insurance, Personal Insurance