Article originally posted on www.dairylandinsurance.com

(opens in new tab)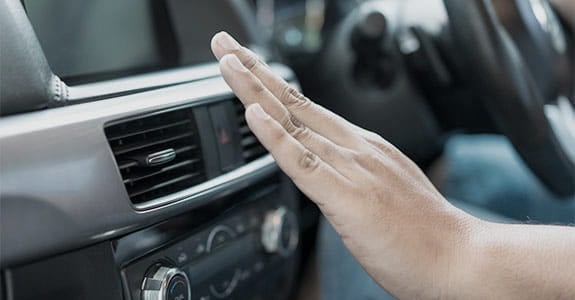 This summer, drivers in the U.S. are taking more long trips than they were before the pandemic, according to the Maryland Transportation Institute. While the high temperatures of summer—on their own—can pose a threat to your vehicle's working condition, hazards are heightened when more vehicles are on the road.
We're sharing maintenance tips to help keep your car running smoothly through the summer's heat—and help keep you safe. So, whether you're planning a long road trip or taking a short drive to run some errands, be sure to:
1. Keep your tires inflated
High temperatures can negatively affect tire pressure, so it's important to ensure that your tires are properly inflated. When your tires are underinflated, they're more likely to overheat in the summer.
Overheated tires can produce greater incidences of blowouts, causing danger for you and vehicles around you. If you're unsure what the appropriate inflation level for your tires is, check out your vehicle manual or the inside of your driver's side door.
While you're at it, check your spare tire to ensure it's inflated and ready to serve you properly if you need it.
2. Inspect your windshield wiper blades
Extreme changes in weather can cause wear and tear on wiper blades. Be sure they're functioning properly to help you maintain clear and safe visibility during potential summer storms.
You don't have to wait until a storm occurs to determine your windshield wipers' effectiveness. Before you hit the road, prop the wipers up and run your fingers down the length of the blades. If you notice pieces are missing or they feel rough, it's time to replace them with good quality wiper blades.
As an extra safety measure—and time saver during a fun road trip—carry a spare set of windshield wipers in your car in case you're caught in a storm and realize they're dangerously ineffective. Pull over safely and replace them as soon as you're able.
3. Check your air conditioner
Discomfort can cause distraction. If you want to stay cool and comfortable while driving in the hottest summer months, make sure your air conditioner is in efficient working order.
Start by checking your air filter to be sure it's not clogged with dirt or dust. You can also check to confirm your coolant is at appropriate levels. This helps keep your air conditioner functioning and your engine from overheating.
4. Keep your car out of the sun
Extreme heat from the sun's rays can cause an increased risk for your car's belts, hoses, and airbags to crack, break, or fail. Parking in the shade, in a garage, or under a shelter can help you keep your car running smoothly—and help keep you safe.
Summer sun can also ruin your vehicle's paint and interior fabric, which decreases your car's value. You can purchase a car shade for your windshield and wax your car with a UV polish to help give it additional protection.
While these tips can help keep your car running smoothly during the summer's hottest days, safety and preparedness is an important matter year-round. Check out these essential items you should keep in your car at all times.
Related links:
Always be prepared with the coverage you need. Talk to your Dairyland agent today to explore your insurance options.
Looking for ways to save on car insurance? Take a look at this article about lowering your insurance rates.
Dairyland® is affordable insurance that works for you.
No matter what journey you're on, we're all driving down the same road. And we're here to help protect you when you need us most. For decades, customers like you have trusted Dairyland® for:
Car insurance
Motorcycle insurance
We offer customized coverage, money-saving discounts, flexible payment options, SR22s, and outstanding customer service.
Contact Moon Insurance today to experience the Dairyland® difference for yourself.
Filed Under: Auto Learning Center
|
Tagged With: Auto Insurance, Car Insurance, Personal Insurance